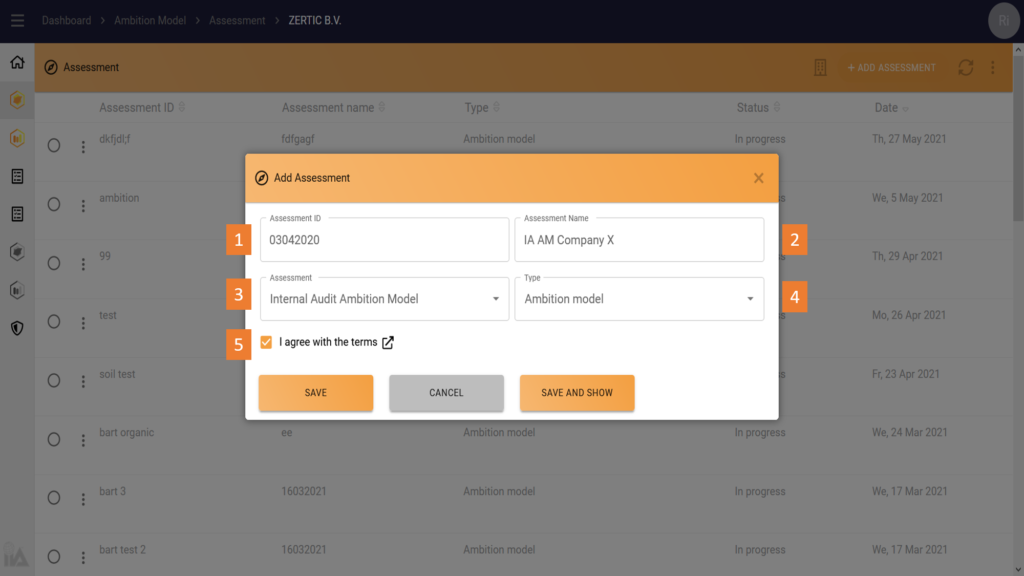 Add a new assessment by clicking on the white button +Add Assessment in the top right hand corner.
Fill in the fields:
File reference (e.g. by year or number)
File name (e.g. name of the internal audit department)
Select the required model (Ambition Model only)
Select the type
Agree with the terms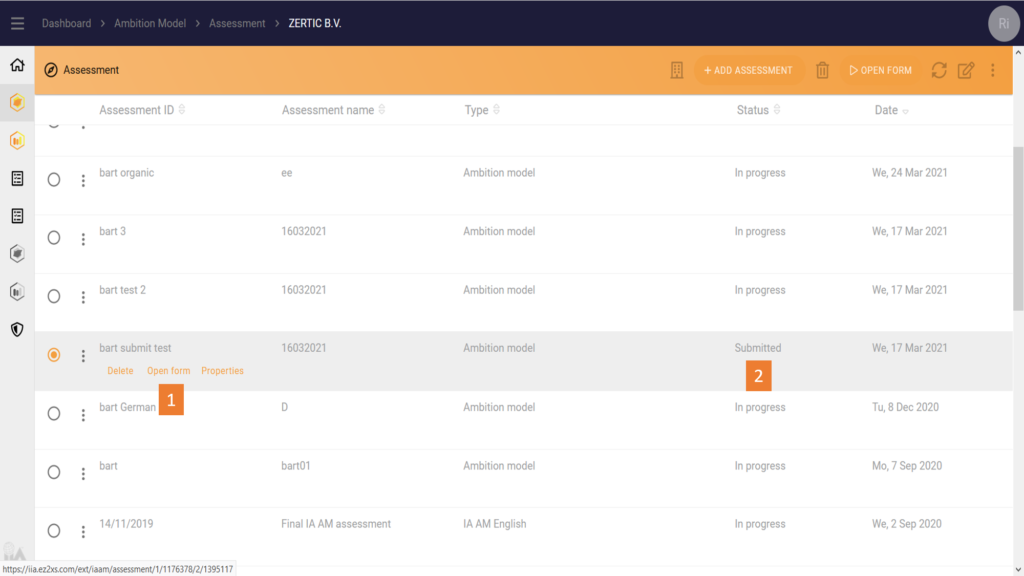 Click on the name of a Self-Assessment to edit it. An assessment can be edited as long as it has not been submitted.
Open and edit an existing assessment by clicking open form (1). An assessment can be in different phases (2):
Self-Assessment phase
Finalized and Saved phase
Certification (not editable)
Finalized and saved assessments can be opened but edited once they have been submitted. The data is submitted to the benchmark.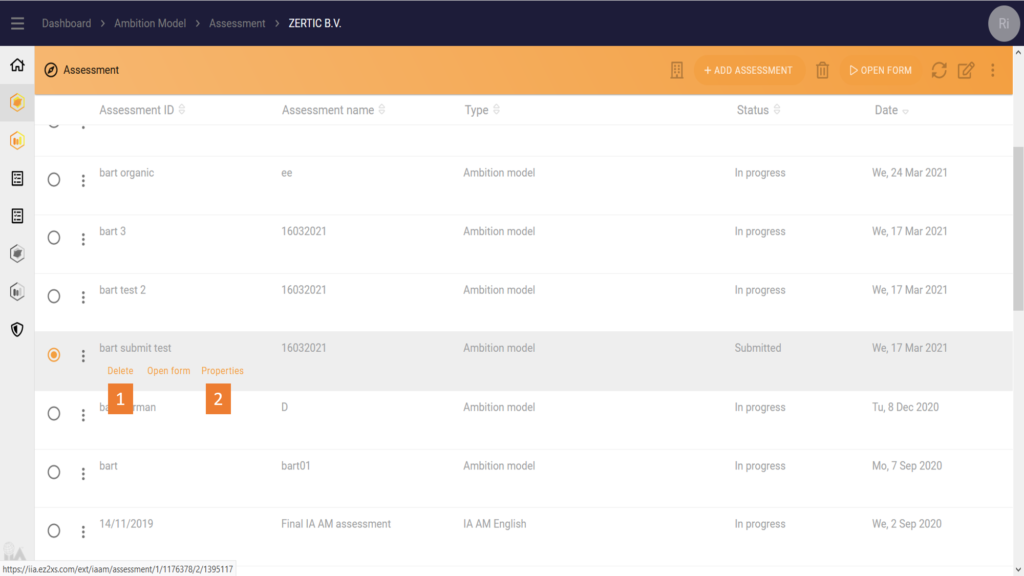 Deleting or editing assessments:
You can delete an assessment only when it is in the Self-Assessment phase. Submitted assessments cannot be deleted.
You can edit the assessment name and ID by clicking on properties.